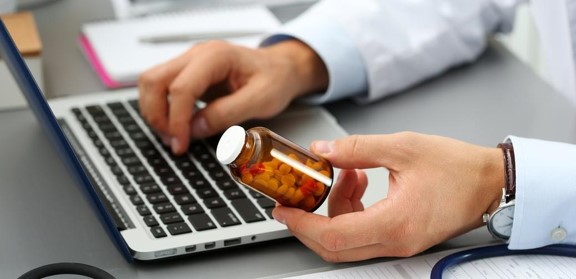 Staying up-to-date with new technologies is critical to ensuring senior living communities function at their highest level. Of the many factors involved, an accurate and efficient medication record management system is pivotal to providing the best resident care.
Traditionally, the best practice for medication management has been a Medication Administration Record (MAR). A MAR was typically a paper-based process that required caregivers to use binders, medication charts, and reams of paper to keep a resident's medication record accurate and up-to-date. This analog system is prone to several problems, including human error and delays in updating information.
Medication errors are among the most common medical mistakes in Canada, affecting every sector of the healthcare industry, and the repercussions are devastating. The Canadian Patient Safety Institute estimates nearly 28,000 people die yearly from medical errors, with medication errors being the most frequent among them.
Accurate and efficient medication management becomes even more critical in senior living and long-term care (LTC) communities because approximately 200,000 Canadians over the age of 65 are prescribed an average of 10 different types of medication. A study found that medication errors are a prevalent problem in Quebec nursing homes, with over 50% of patients receiving at least one dose of a medication that wasn't prescribed to them.
Medication errors can be disastrous, but using the right tools, like an electronic Medication Administration Record (eMAR), can reduce or eliminate errors, expedite medication administration, and better protect your residents and caregivers.
What is an eMAR?
An eMAR is an integrated, cloud-based, mobile medication and treatment management system that gives your staff greater efficiency, accuracy, and safety in medication and treatment administration.
Compared to traditional MARs, eMARs create a faster, smoother process of medication administration and record-keeping, ensuring the right resident receives the right dose of their medication at the right time.
How does an eMAR work?
A good eMAR platform should be fully integrated with any other care software you use, like your electronic health record (EHR), point of care, and pharmacy dispensing software systems. That gives your entire care team a single point of access to residents' drug information where they can change, discontinue, or prescribe a new medication.
When an order for a new prescription is issued or medication is administered, that information is updated on your system in real time and can easily be accessed by authorized staff with an internet connection. Within the same interface, your team can manage medication orders, including discontinuing old prescriptions, reordering medication, or placing an order on hold during a MED pass.
Who's using an eMAR?
Hospitals and acute care facilities across Canada have used eMARs for over a decade, and we're seeing more and more senior living and skilled nursing communities, retirement homes, and group homes adopt the technology to better serve their residents and caregivers.
What are the benefits of an eMAR?
A recent evaluation of eMAR solutions by the Brenda Stafford Foundation showed that using this technology actually led to an improvement in various metrics, including a reduction in medication delivery time, a decrease in medication incidents, and positive correlations in resident outcomes!
The core benefits of using an eMAR platform in your community include the following:
Increased efficiency
Integrated eMAR platforms create faster, more efficient medication administration processes, promote detailed record-keeping, and eliminate the unnecessary risk that comes with laborious paper documentation. Using electronic records also decreases delays during the administrative process.
Reduced errors
Paper MARs have historically been prone to error. Switching to an eMAR system reduces the likelihood of administrative problems like missed signatures, ineligible notes, and gaps in a resident's medication administration record.
Using an eMAR will give you instant access to your resident's medication administration history and upcoming schedule for prescribed medication. The system manages everything in real time and can even send alerts when a particular drug is missed or is being administered late.
These safeguards against human error simplify adherence to the 5 Rights: the right resident, the right drug, the right time, the right dose, and the right route.
Intuitive design
eMAR platforms have straightforward, user-friendly interfaces, making them easy for your team to learn and adopt. A survey of nurses and healthcare aids trained in medication management revealed that eMARs provide a more holistic view of the resident by making important information easily accessible, improving overall resident care.
Additionally, eMAR systems make it possible to quickly generate eReports of medication administration, PRN follow-ups, PRN protocols, and three-month physician reviews.
Program versatility and resilience
Our senior living eMAR platform is available as both a real-time, web-based interface and an offline application. This versatility allows your team to continually access your resident's care needs no matter the circumstance, whether you're facing unexpected power outages, device errors, or simply a wing of your community with a spotty internet connection.
Pop-and-dot eMAR
Using a pop-and-dot feature enhances your ability to check a resident's prescribed medication by allowing nurses and caregivers to verify the medicine available in the strip packaging. After administering the specified drugs, they can click the "administer all" button on the tablet to sign off on the medication.
This makes it easier for your team to use the system as each medication is individually verified, providing an added layer of transparency and oversight.
Self-administration
The best eMAR platforms can even allow your residents to self-administer their medication without direct supervision.
In addition to giving a sense of independence to residents, this reduces the world load on your caregivers and eliminates the need for daily documentation while ensuring rigorous safety measures are implemented.
Looking to the Future
Providing the highest quality care and treatment is every community's primary objective, which is why using eMAR systems in senior and long-term care facilities is shifting from being a trend to becoming standard practice.
With our medication and treatment administration systems, you'll get an integrated, innovative solution that creates efficiency, safeguards against errors, and provides new solutions to traditional problems associated with medication and treatment administration.
Would you like to learn more about how Med e-care can help you?
Schedule a free demo today to learn more about Med e-care's software solutions and see if the eMAR platform is right for you.
Get Awesome Content Delivered Straight to Your Inbox!
Posts by topic