How Resident Care is More Efficient by Utilizing Today's Top Assisted Living Technology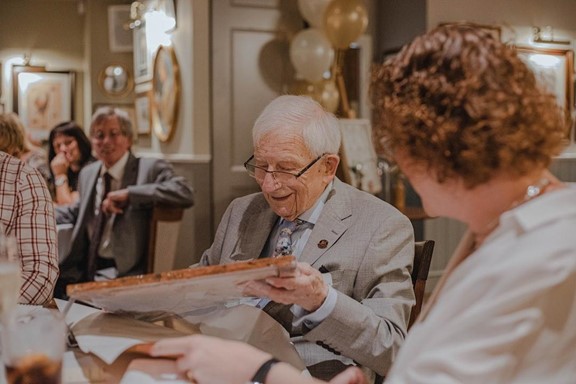 As an assisted living community owner, you may be facing evolving, complex, and multifaceted challenges. From managing diverse resident needs to complying with ever-changing regulations, the demands are endless. And it makes sense that the pressures of these demands can feel overwhelming.
But what if there was a way to alleviate some of your burden?
This is where assisted living technology is a boon for assisted living care management. This transformative solution is no longer a luxury but a necessity. The right technology can revolutionize the way you provide care, making it more personalized, efficient, and responsive to the unique needs of each resident.
As we delve into the world of modern care management, we'll explore how technology is shaping the future of assisted living. We'll uncover how it not only enhances resident care but also supports the dedicated professionals who serve these communities.
Introduction to Care Management Solutions
Care management solutions are more than just software. They are the backbone of modern assisted living communities, seamlessly integrating various aspects of resident care. By centralizing resident information, care plans, and medications, these innovative solutions enable seamless coordination among staff members.
So how do they work? They provide a centralized platform that lets staff track daily progress notes, monitor critical incidents, and communicate effectively with family members. They also offer real-time analytics and reporting tools to monitor performance and compliance.
But why is such efficient care management so vital for assisted living communities? It ensures:
Consistency: Standardized care plans reduce variations in care delivery, ensuring you can deliver the same high-quality care each time.
Responsiveness: Real-time updates enable quick adjustments to resident needs, which is critical in sectors where patient conditions can change suddenly.
Compliance: Automated tracking assures adherence to the strict regulations governing the assisted living sector, helping you avoid penalties, fines, and damage to your reputation.
This is why assisted living technology is the backbone of assisted living operations. Read on to consider several ways it can benefit your community.
Streamlining Daily Progress Notes and Critical Incident Tracking
The days of manual documentation are fading. After all, this requires time-consuming data entry that keeps your staff from performing other important duties. It also has a high risk of inconsistent record keeping due to human mistakes and delays in communication with residents and their families. These challenges can lead to misunderstandings and errors.
By automating progress notes and incident tracking, assisted living technology simplifies the entire process for you. It does so through features such as automated templates and alerts.
Depending on the provider, it also integrates with various other resident care systems, including:
Remote monitoring and telehealth platforms
Emergency response systems
Integrating care management software with these various systems creates a cohesive and efficient environment and reduces administrative burdens and mistakes.
It also leads to more accurate and timely information, allowing staff to respond quickly to resident needs and maintain a high standard of care. For example, a nurse can quickly update a resident's medication record using a tablet on-site, making the information instantly available to all authorized staff members.
Empowering Staff to Focus on Their Most Important Tasks
Time is a precious resource in assisted living communities. Empowering staff to focus on care rather than paperwork is one of the key benefits of assisted living technology.
Automation and smart systems — such as AI-powered scheduling tools and smart reminders — save staff valuable time. They reduce administrative tasks and optimize workflow, which can enhance job satisfaction. This empowers your staff to focus on what's most important: providing compassionate, personalized care to your residents.
Providing Decision Makers with In-Depth Insights
Data-driven decision-making is one of the biggest shifts occurring in the healthcare sector today, transforming the care strategies of numerous organizations. Assisted living technology provides decision-makers with in-depth insights through:
Advanced analytics
Reporting tools
Data visualization
These features help you analyze trends, identify risk factors, and monitor performance to help you make informed, data-driven decisions. Such decision-making enhances care strategies, ensures resource allocation aligns with resident needs, and promotes a culture of continuous improvement within the community.
Simplifying Care Plans and Classification Documentation
Customizing care plans can be complex. Assisted living technology makes this easier by offering user-friendly tools for creating and updating care plans. These include:
User-friendly interfaces
Drag-and-drop customization
Seamless integration with existing systems
These tools allow staff to maintain accurate records and improve communication. This ensures that resident care is aligned with individual needs and best practices, leading to better resident outcomes.
Addressing Long-Term Care, Retirement, and Chronic Care
Specialized care requires specialized solutions. And assisted living technology offers specialized solutions for various care settings, including long-term care, retirement, and chronic care communities. By providing tools tailored to specific needs, this technology enhances care coordination, improves outcomes, and supports a holistic approach to well-being.
For long-term care, it enables continuous monitoring and early intervention, which are crucial for those with chronic conditions. In retirement communities, it supports active living through wellness tracking, health assessment tools, and social engagement tools.
Chronic care communities also benefit from tailored care pathways and remote monitoring capabilities. These technologies facilitate proactive care, reduce hospitalizations, and enhance residents' quality of life.
Conclusion
The adoption of advanced technology in care management isn't just a trend. It's a vital step toward a more efficient, responsive, and resident-centered approach to resident care. Embrace assisted living technology to empower your staff, enhance decision-making, and provide the best possible care for residents.
Are you ready to take your assisted living community to the next level? Partner with Med e-care, Canada's most comprehensive senior living technology solution. Our various solutions help you improve resident outcomes, optimize revenue, maximize occupancy goals, and retain your valuable staff. Schedule a demo today to discover how we can make a difference in your community.
Would you like to learn more about how Med e-care can help you?
Get Awesome Content Delivered Straight to Your Inbox!
Posts by topic