eMAR Advantages in a Nutshell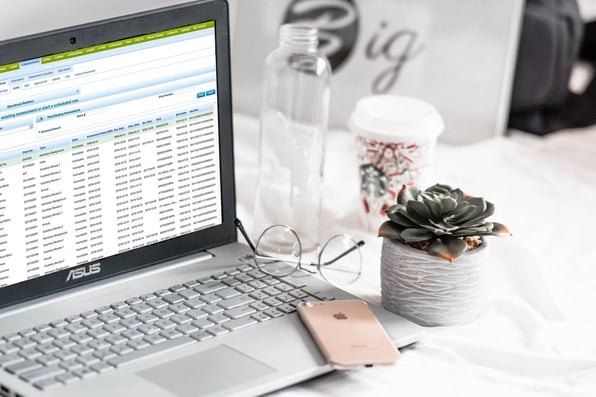 The electronic Medication Administration Record (eMAR) from Med e-care Healthcare Solutions Inc. is a mobile – enabled medication and treatment administration system that enhances accuracy, efficiency and safety in medication administration for residents in Long Term Care Centres and Retirement Homes. eMAR can also be utilized in other congregate settings such as Supportive Housing and Group Homes.
Advantages of eMAR:
eMAR greatly reduces the time spent on documentation. The evolution of an eMAR platform has been occurring over the last decade. The introduction of the eMAR was originally created to replace paper MARs that had long been in use, however, they are less efficient and prone to errors.
Decreased risk of errors or delays during the administration process. The administration of medications follows the 5 Rights – Right medication; Right dose; Right route; Right time for the Right resident. The eMAR application offers Nurses a list of Residents for selection, and after the Resident is chosen the list of medications to be given appears on the screen. Adherence to these ensures a decreased risk of errors or delays during the administration process.
Enhanced quality control and compliance. Dashboards provide visibility for clinical leadership teams on late or missed medications. They monitor potential duplicate med orders, PRN medication administration and effects, medications held, medications requiring a refill request, and medications not administered for any reason. This leads to enhanced resident safety.
Easy Reporting. Quick eReports provide further visibility on medication administration, PRN Follow up, PRN Protocols and Three Month Physician Reviews. You can filter your view to focus on a specific med cart or the whole building for the day or several days, enabling you to quickly note any issues.
In a Nutshell:
Quicker Med passes.

User-friendly interface. The experience for the end users is simple and straightforward.

Significant reduction in errors through real-time updates from Pharmacy.

Real time alerts on missed or late medication administration on the dashboard.

Improved adherence to and compliance with medication procedures and policies.

Quick and easy medications reordering process.

Instant access to a resident's medication profile.
Additionally:
Real time recording, documenting, and viewing can be accessed from anywhere with an internet connection

Accurate recording of treatments (blood pressure, weights checks, etc)

Automated notifications and reminders for the staff administering the medication

Recent variations to a resident's medications are flagged

Fully integrated with the MED e-care EHR
MED e-care prides itself on providing a quality electronic Medication Administration Record (eMAR) to Long Term Care Centres, Retirement Homes, Group Homes and Supportive Housing. We provide you with comprehensive set of solutions that address complex care needs, improve clinical outcomes and compliance, and optimize nurses' time, so they can focus on delivering better care for your residents.
Would you like to learn more about how MED e-care can help you?
Get Awesome Content Delivered Straight to Your Inbox!
Posts by topic