How To Choose Your Senior Living CRM Tool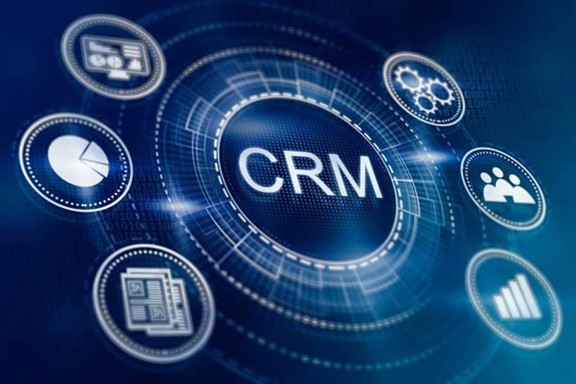 The world has entered a new paradigm of customer relationship management (CRM). Gone are the days of ledgers and Rolodexes. Today, CRM combines technology with customer support and communication to drive retention and revenue growth.
A comprehensive CRM strategy is essential for businesses to flourish and remain competitive in the modern market. As CRM platforms evolve and gain new features, they're becoming increasingly popular across industries like retail, finance, education, and healthcare. In fact, more than 90% of businesses with more than 10 employees now use some form of CRM, and even government organizations here in Canada use CRM systems to improve how they serve constituents.
CRM for Senior Living
Long-term care (LTC) and senior living communities can benefit immensely from CRM solutions. A senior living CRM tool is designed to foster better relationships by streamlining processes from inquiry to move-in while integrating with other systems like billing, assessments, clinical, and marketing.
Med e-care, Salesforce, and HubSpot are three popular CRM platforms for Canadian senior living residences. To choose the best tool for your business, it's important to understand the nuances of each system's features, uses, and potential benefits.
How To Use CRM Tools in Senior Living
With the senior Canadian population expected to grow by 68% in the next two decades, our sector is simultaneously expanding and evolving, and there's a lot to keep up with. Many operators already feel overwhelmed by the increasing demands, low occupancy rates, and unique challenges accompanying growth and market saturation. That's where CRM tools come in.
Customer relationship management tools are about making your team's life easier. In addition to improving resident well-being and satisfaction, CRM platforms can help you succeed in several other key areas.
Stabilize Occupancy and Boost Revenue
As competition in the sector intensifies, maintaining consistent occupancy is a common concern for operators. A senior living CRM can increase revenue by addressing occupancy challenges in two main ways:
Higher resident retention: CRM tools streamline and personalize communication and improve residents' quality of care. They can even facilitate better information flow among staff and residents, allowing for customization and prompt issue resolution. When residents and their families feel they're receiving the best care, they're more likely to stay than move elsewhere.
Improved lead nurturing: Acquiring new leads is relatively simple, but nurturing and converting them into future residents can be more challenging. CRMs help transform marketing qualified leads (MQLs) into sales qualified leads (SQLs) by automating many traditional marketing processes and freeing up sales staff to focus on big-picture outreach and in-person interactions instead.
Support Your Staff
CRM tools improve the quality of working life for staff by saving time, reducing human error, and streamlining workflows and administrative processes. A comprehensive CRM platform relieves staff from tedious tasks like data entry, allowing them to concentrate on work that's more meaningful and, ultimately, more impactful on occupancy levels.
Centralize Key Information
Efficient senior living CRMs integrate with related tools like electronic health records (EHR) to create a centralized, easily accessible database of information. As new residents move in, their relevant data is syncs from the CRM with your EHR, billing, health information, and marketing solutions. And since any authorized operator can quickly access a centralized database, you and your staff can make critical decisions more quickly.
Choosing Your Senior Living CRM
Here are three major factors to consider when selecting a platform that meets your community's needs.
Features
CRMs are not all the same. Just as you would with a car, computer, or house, assess the features of various CRM platforms before making a decision. The best CRM platforms for senior living will include these features:
Automation:

Generate reports, enter data, and send alerts through intuitive, sophisticated automation

Interoperability:

This is a fancy way to say your CRM can automatically flow data into other systems to eliminate data-entry and human error

Data analytics:

Gather and synthesize marketing data to give operators actionable advice to refine and improve sales and marketing efforts

Training interface:

Offers recorded and live training opportunities to familiarize staff and residents with the system

Marketing software:

Automate and streamline sales and marketing communications

Cloud-based operations:

Provide instant access to information with real-time updates

Engagement tracking:

Track platform engagement across the system

24/7 customer support:

Offer around-the-clock support
Ease of Use
Don't forget the importance of a user-friendly interface. Some people may find new technologies intimidating, and transitioning operations could initially feel more like a hindrance than a benefit.
However, selecting a simple, easy-to-use interface like Med e-care will help your staff and residents to adapt quickly and comfortably because it was built by senior living professionals with your specific needs in mind.
Budget
What can you afford? What's your financial leeway? These are the questions you need to answer first. The size of your community, the number of staff and residents, and your expectations for future growth are all factors in this decision. Each community will determine its budgetary scope according to its needs.
Regarding budget, remember that integrating senior living software isn't just about improving your operations. It's an investment in your community's future viability and success.
How We Benefit You, Your Residents, and Your Staff
A senior living CRM offers benefits for everyone involved. It improves residents' quality of stay and builds relationships while also enhancing operational efficiency for caregivers and administrators. For executives and the C-suite, it increases revenue and demonstrates returns on investment. It's a win-win-win situation.
With Canada's most comprehensive senior living technology solution, you can continue prioritizing resident outcomes while optimizing revenue, maximizing occupancy, and retaining staff.
Med e-care's customer relationship management provides holistic solutions to help you handle every aspect of your facility's unique needs. Helpful training modules and 24/7 customer support are here for you every step of the way.
Request a demo today and discover how Med e-care's senior living CRM can strengthen your business and enrich your community for years to come.
Get Awesome Content Delivered Straight to Your Inbox!
Posts by topic