The Most Useful Features of Senior Living CRM Tools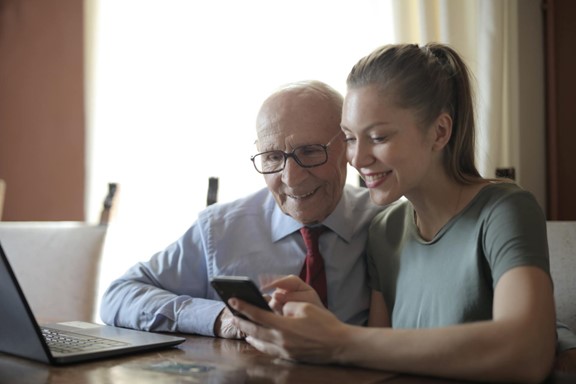 Senior living professionals often view the process of building customer relationships as deeply interpersonal. Friendly customer service, in-depth industry knowledge, and a bright smile make a strong impression on potential residents. And cutting-edge technology can help you take that client relationship to the next level. That's why a senior living customer relationship management (CRM) tool is indispensable for every organization.
CRM software coordinates and streamlines customer relationship management. You can use these tools to manage thousands of contacts, schedule tours, and much more. But is adopting a CRM system worth it? Let's explore the best features of CRM for senior living communities.
Why Consider a CRM Tool?
If you've never used a CRM tool, adding more technology to your daily routine may seem intimidating or unnecessary. However, CRM software is easy to use and offers many benefits for senior living organizations. Here are three challenges that this technology can solve for your community.
Lost lead opportunities
Prospective residents and their families can indicate interest in your community in many ways. They may contact your sales team by email or phone, download information from your website, or comment on a social media post. But organizations often struggle to transform these leads into move-ins.
This problem isn't unique to the senior living industry. Research shows that 79% of all marketing leads never result in sales, and many organizations blame this poor performance on their inability to nurture leads successfully.
Losing leads is inefficient because sales professionals must continually search for new opportunities instead of growing their existing connections. Additionally, too many lost leads can cause revenue to plummet, jeopardizing your fiscal health. And don't forget the emotional impact of missed opportunities. It's easy to feel demoralized if you're repeatedly losing promising leads.
Low occupancy
Maintaining high occupancy rates is a top goal for most senior living organizations. However, low occupancy trends have plagued our industry in recent years. In 2021, Alberta's senior living vacancy rate increased to 26.8%, while Saskatchewan reached 22.4%.
Many factors can cause your population to shrink, such as:
Concerns about communicable diseases

Increased competition as the industry grows

Ineffective marketing tactics

Nationwide economic challenges

Negative customer reviews

Poor customer service

Staffing shortages
Low occupancy rates decrease your senior care home's revenue. Plus, fewer residents can make your building feel more like a ghost town than a welcoming community, diminishing the resident experience.
Convoluted workflows
Many senior living communities have convoluted and repetitive workflows, even if they don't realize it! For example, staff may independently gather and manually record the same information from a client during a sales phone call, while giving a tour, and when completing admissions paperwork. This means your team could be doing triple the admin work they need to! That's frustrating for your staff and can influence your new resident's opinion of your community.
Inefficient workflows have many disadvantages. Most obviously, duplicate or disorganized tasks waste your internal team's valuable time and reduce productivity. Also, the risk of human error increases when staff manually input data into various systems. These mistakes can lead to serious issues like medication mistakes.
Plus, seniors and their families can quickly become frustrated with confusing workflows. They may not understand the steps in the admissions process or wonder why they need to provide their insurance information for the third time. Often, these clients take their business elsewhere, resulting in lost lead opportunities.
Key Features of Senior Living CRM Tools
If these issues sound familiar, a CRM is a great fit for your organization. Look for software designed to address senior care homes' unique challenges. These tools have several essential features that will improve your daily operations and promote positive resident relationships.
Lead tracking
A good CRM tracks each lead at every stage of the sales pipeline. Use this feature to:
Collect data about potential residents and their families, like demographics and budget

Monitor where your leads come from - Google searches, your social media, 3rd party referral sites, etc.

Prioritize the most promising leads based on customized criteria, like ideal move-in date


(if lead scoring is a new concept, take a look at this

crash course in senior living marketing

!)

Identify pain points where you lose leads

Record all client communications, including phone calls and emails

Ensure that you promptly follow up with all leads

Automate relationship-building tasks like sending informational brochures and tour reminders

Sort leads into categories so you can tailor your communications

Share information internally with your team members and clinical technology
These tasks decrease lost leads by ensuring potential residents get consistent and personalized service. With a CRM system, your team will never drop the ball by forgetting to return a voicemail. Plus, you can customize communications based on each lead's needs and preferences.
Lead tracking also provides actionable insights into your marketing strategies. For instance, a strong CRM will give you data analytics that show you that most of your leads come from local referrals. This lets you concentrate on the most successful sales tactics to boost revenue and occupancy rates.
Centralized data
Data centralization is another major benefit of a senior living CRM. As seniors move through your sales process, you're gathering large amounts of information, ranging from phone numbers to health needs you may want in your EHR. A CRM stores this data in a single location instead of spreading it across numerous systems.
This feature saves time by making data accessible to authorized staff across your community. Plus, the CRM automatically shares relevant information across systems, and can even update your EHR. This handy tool is easy to use and reduces the risk of dangerous data entry errors. Plus, staff won't have to search multiple databases for essential health information.
Intuitive workflows
Improve your daily workflow with a senior living CRM. This best software will have a straightforward workflow architecture that strategically moves each lead through your sales process. These stages can be configured based on your specific needs, but may include:
Gathering the resident's contact information from a form on your website

Automatically emailing the potential resident an informational packet

Calling the resident to schedule a tour

Placing them on a waiting list

Notifying the resident of an opening

Scheduling an appointment to complete admissions paperwork
This simple funnel decreases the number of lost leads. Also, CRM reduces the time that your sales team spends on tedious data entry tasks, so they can dedicate more time to providing stellar customer service.
Is a Senior Living CRM Tool the Right Fit for You?
A senior living CRM tool is an excellent addition to any sales professional's toolkit. This technology combats occupancy challenges, poor lead retention, and other common issues. Your internal team will also appreciate the accessible features and streamlined workflows.
To learn more, read Med e-care's handy guide on choosing the best senior living CRM for your organization.
Get Awesome Content Delivered Straight to Your Inbox!
Posts by topic