Calculating Return on EHR Investment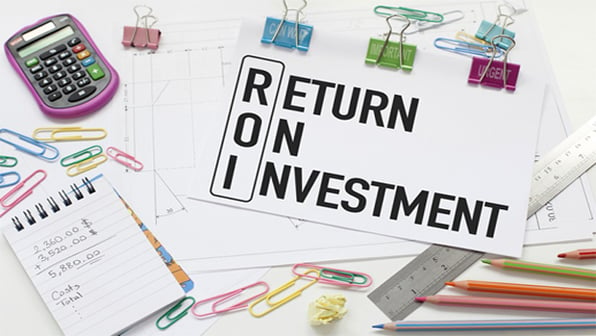 A recent survey done by the National Physician Survey derived that physicians in Canada believe that electronic medical records enhance the quality and efficiency of healthcare. The value of EHRs is gaining traction, and more facilities like retirement communities are investing in them.
Special care facilities that cater to residents who need long-term care may find it difficult to invest in an EHR system due to the hefty initial costs. Fortunately, these systems improve the accuracy of coding and boost overall productivity which means the initial investment gets recovered eventually. If you are considering implementing an EHR system, several factors will help you determine the return on investment:
Increase Revenue
The ability to perform regular tasks like coding and billing more accurately means improves the productivity of staff and keeps you from losing money such as by under billing clients. Within a few months, you will see the positive effects of using electronic health records, especially when minding residents battling chronic ailments.
Increase Caregiver's Productivity
EHR system has served to improve the provider's productivity. Easier access to the patient's records save time. By this, the clinician can quickly make solid decisions regarding the patient's medical history. The system enhances on the provider's competency by allowing quality delivery of services, accurate documentation by coding, and even billing. The integrity of the treatment will not get compromised since the system insists on quality, safe and reliable mode of prescribing.
Streamline Operations
EHRs replace a host of operational personnel which eases the burden on your payroll and what's more, the streamlined activities such as data collection and communications make the job easier. Extended stay homes and retirement communities can take up more residents without risking operational bottlenecks.
Improve patient satisfaction
By properly using EHRs, the staff is better poised to deliver care, and this goes a long way in bolstering residents' experience. More so, EHRs contribute immensely to warding off mistakes such as wrong dosages as this can trigger dire consequences. Also, the provider can induct the patient on their medical status. In the case of chronic disease, the patient will feel liable to take the prescriptions as instructed by the medical professionals. Increased resident satisfaction translates to loyalty and more referrals to such long-term care homes.
Create resident-provider interactions
EHR creates a good platform for patient-provider interactions, and it gets easier for a resident's family or relatives to access their medical information through their portals. Through this, a long-lived patient relationship gets created since the provider has earned the patients trust.
Ultimately, EHRs may be costly to implement, but they are worth every penny. Their return gets calculated by their ability to enhance residents' experience and improve efficiency without adding overhead costs.
Would you like to learn more about how Med e-care can help you?
Get Awesome Content Delivered Straight to Your Inbox!
Posts by topic