Effective and Accountable Medication Management
Ready to explore the eBook? Fill out the form below and get immediate access to this resource.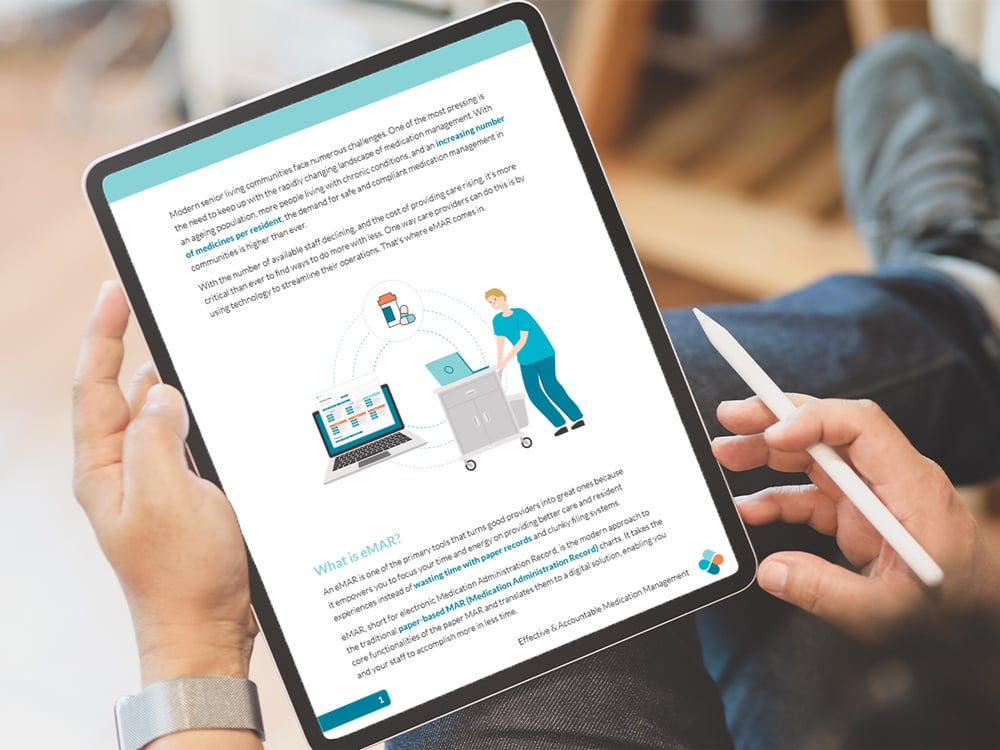 Modern senior living communities face numerous challenges. One of the most pressing is the need to keep up with the rapidly changing landscape of medication management. With an ageing population, more people living with chronic conditions, and an increasing number of medicines per resident, the demand for safe and compliant medication management in communities is higher than ever.
With the number of available staff declining, and the cost of providing care rising, it's more critical than ever to find ways to do more with less. One way care providers can do this is by using technology to streamline their operations.
To continue reading, fill out the form on the right and we'll send a copy of this eBook directly to your inbox.
Fill out the form to have the eBook sent directly to your inbox!